We all need a Hero sometime…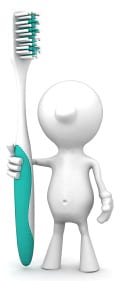 When you're having concerns about dental issues, I'm here to rescue your smile!
I've dedicated over 40 years to developing the skills and techniques necessary to help solve your dental emergencies quickly and painlessly.
Whether it's dentures, a dental bridge, a crown, a root canal, cavities or just cleaning and a check-up, I've seen and done it all thousands of times.  There's nothing I haven't seen, and when you visit our dental office, you'll work with me directly. No students.  No "tech" with no real skills.  I'm the only person who will touch your smile!
I've also put a lot of focus into helping you catch problems before they develop.
Let's face it… No one looks forward to going to the dentist!
My goal is to do the fix any problems and do it right the first time, and then set you on the path to future dental well-being.
If you have to go to the dentist, you'll want to find someone you can trust. I invite you to give us a ring and see what a difference a privately run operation makes to your experience. To me you're not a number, you're a future friend for life to our dental office! I treat every patient like family, because that's how I'd want to be treated in your situation.
So give us a ring or send us an email and make an appointment to come by for truly personalized and reasonably priced dental care. If you let me, I'll be your smile hero!  See you soon!

Appointments:
You may call us at (530) 671-9240 to make an appointment.
You can email us at: [email protected]