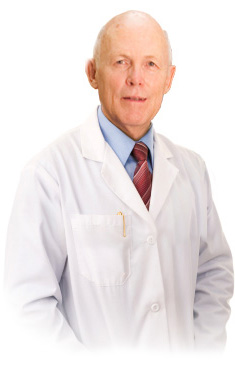 Dr. James R. Ellis DDS is a doctor of medical dentistry, with his Doctorate from UCLA's prestigious School of Dentistry.
The office manager is his wife Maralee (she's who you'll probably talk to on the phone when you call to make an appointment).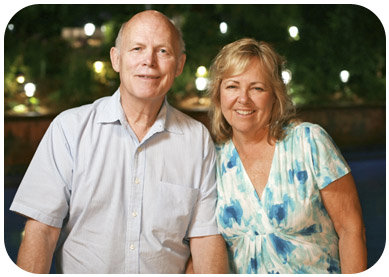 Our dental practice serves the area of Yuba City, Marysville, Roseville, Lincoln, Gridley, and the general North Sacramento area. We are a small, privately operated dental office.
When you come in, you will be helped by the Dr. Ellis himself… Not a dental tech, an assistant, or someone just out of school with no real-world experience and very little training. Dr. Ellis has over 40 years of experience and can either help you with your dental needs, or direct you to a specialist who is appropriate for your particular requirements.
More About Dr. Ellis
Dr. Ellis has had his practice in Yuba City / Marysville since 2005.  Prior to this, he had a practice in  Carmichael for 17 years. Dr. Ellis is a Graduate of UCLA Dental School.
He has had a wide range of experience in providing patient dental care for over 28 years in  private practice and  seven years as an Air Force Dentist.
Dr. Ellis is was formerly the President of the Santa Barbara-Ventura  Dental Care Foundation dedicated to providing dental care plans to employer groups. He also served as director for dental services at Pleasant Valley Hospital in Camarillo, Ca.
He enjoys chair-side dentistry and  direct patient contact.   The office strives to provide the highest quality dentistry  using recognized procedures and  materials.  We maintain the highest safety possible for our patients by using accepted  sterilization techniques.
Dr. James R. Ellis, DDS is a highly skilled dentist with over 40 years of dental practice experience.  He graduated from the highly esteemed UCLA Dental School and has built and managed numerous practices.  He has also been brought in by other practices as a consultant to assist with procedures and applications that were outside of their capabilities.
Education                   Dental School: UCLA Grad  DDS Degree 1970  Ca License 21563
Boston University  MSCIS Degree1983 Management Information Systems , UCLA Undergraduate
Ventura College   AA  Degree 1965
In Case You're Curious About Dr. Ellis' Qualifications, here's even MORE about Dr. Ellis!
Education
Dental School: UCLA Grad DDS Degree 1970  Ca License 21563
Boston University  MSCIS Degree 1983 Management Information Systems , UCLA Undergraduate
April 2002 to Present  – Private Practice as James R Ellis DDS Inc
Developed and moved existing patients to Yuba City and Marysville Locations
Consultant for Dr. Kim/ PDCC office in Placerville until Feb 2003
Consultant for Western Dental Yuba City  Molar Endodontics June 2000 to June 2003
1999-April 2002: Preventive Dental Centers in
Placerville:   Endodontics
South Lake Tahoe:  Endodontics
Marysville: General Dentistry including Fixed and Removeable Prosthetics, Endodontics and Surgery.
1998-1999:Valley Dental 520 El Dorado, Stockton Ca
Performing  Patient Examination and Treatment Planning
Molar and other Endo using GG/K-flex and Tulsa NiTitanium Rotary methods
C&B, Dentures, Restorative and extractions
From May 1999 to Nov 1999 Supervised Prosthetics lab, Performed All Removeable Prosthetics
1997-1999       Solo Private Practice 6600 Madison Ave, Carmichael CA
Owner, Manager
General Dentistry
 1986-1996       The Majors Dental Center, Carmichael  Ca.
Partner, Manager
General Dentistry
1986- 1990      Part-time Staff  Chapman College, Golden Gate University
Taught introduction courses for Golden Gate Master Bachelor degree programs
Taught Computer Language and MIS courses for Golden Gate Bachelors Program
1983-1986       USAF Dentist   Mather AFB Sacramento
Performed Examinations, General Dental Care
Supervised Supply and Equipment Aquisitions
Conducted Quality Assurance Reviews
Developed production evaluation software
1980- 1983      Rhein-Main AFB West Germany
Performed General Dentistry, Year rotations each Surgery, Endodontics and Prosthetics
Supervised Supply and Equipment Acquisition, Fixed and Denture Lab.
1980- 1980      Associate  Howard Stein worked in Sedation area doing Endodontics, C&B for 6 months until Air Force
1974 – 1980     Private Practice 3901 Las Posas Rd. Camarillo Ca.
1972 – 1974     Associate Dentist Hank Reitz DDS, 2085 Ventura Blvd, Camarillo CA
1973 – 1976     Associate Dentist Paul Schulman DDS, Venice Calif.
1970 – 1972     UAF Dentist Osan AFB Korea, Norton AFB
Additional Experience
1986-1996  General Dentistry, Operated and Maintained  Computerized Dental System for Majors Dental. Operated and Maintained In-house Dental Lab
1985    Air Force Commendation Medal for Computer Programs relating to quality control, production
1976-80  Chief of Dental Staff , Pleasant Valley Hospital Camarillo Ca.
set up hospital dental suite in new hospital
set up bylaws for dental staff
recruited and supervised dental hospital unit
performed quality assurance reviews for 20 dentist staff
1980-81 General Dentist, USAF
Acting Base Dental Surgeon for 2 months
Supervised construction of new dental clinic
Supervised Dental Lab & acted as Prosthetics Officer
1979-80      Board of Directors, Santa Barbara-Ventura County Dental Society
1979-80      Surgery Committee Pleasant Valley Hospital
1974-80      Board of Directors Santa Barbara-Ventura County Dental Foundation
On the Founding committee to explore Knox-Keene component for the dental society.
Contracted for services with Ventura County Medical Care Foundation and Dental Insurance Administrators
1977-79      Dental Care Committee member, head reported quality  assurance issues to board, reviewed and acted on patient complaints
President   Student Body UCLA Dental School
Junior Class President UCLA Dental School
Chancellors Commission for the Arts UCLA
Developed Programs & Supervised Funds for all arts related on-campus programs
Graduate Student Association Appointee to Cultural Commission